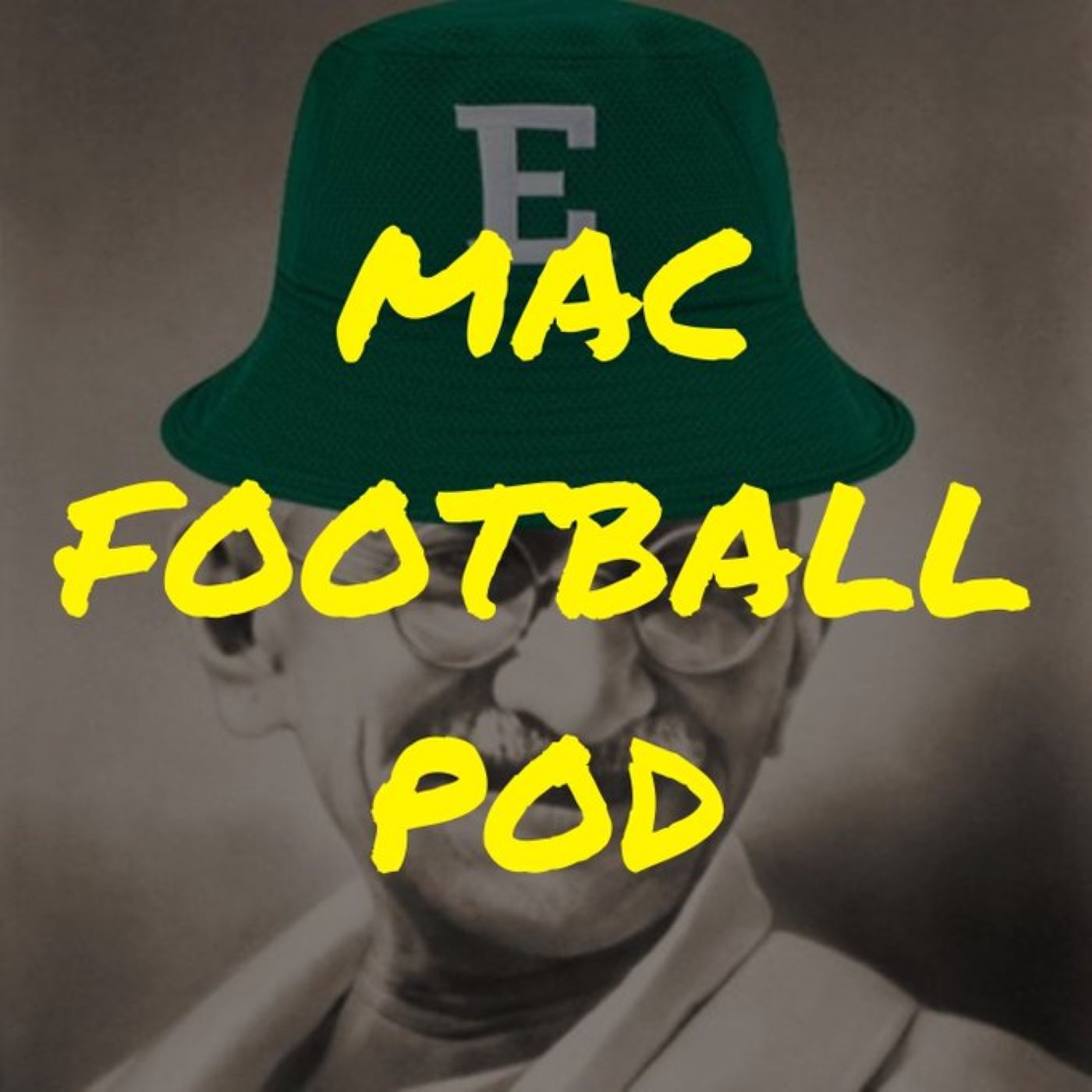 EPISODE 34
Way to go Huskies!
NIU pulled off a Power 5 upset over Georgia Tech which was sealed by a gutsy 2-point conversion in the final seconds of regulation to avoid overtime. It's the first big win of Thomas Hammock's career, and gives his many, many freshmen a memory that they'll always be able to look back on.
No other MAC team pulled off a P5 upset in Week 1, and nobody had the embarrassing loss to a visiting FCS team. But Ball State almost became that embarrassed team against Western Illinois.
Week 1 final scores:
Buffalo 69, Wagner 7

Ball State 31, WIU 21

Tennessee 38, BGSU 6

EMU 35, St. Francis 15

Michigan 47, WMU 14

Cincinnati 49, Miami 14

Toledo 49, Norfolk State 10

Syracuse 29, Ohio 9

Auburn 60, Akron 10

Missouri 34, CMU 24

Northern Illinois 22, Georgia Tech 21

Texas A&M 41, Kent State 10
JOIN MY MACTION-SIDED DISCORD!
Link to invite, join and say hi! --> https://discord.gg/GCK3TM2FZW 
THANK YOU FOR SUPPORTING YOUR FAVORITE MAC FOOTBALL PODCAST!
Matthew Hammond
Seth Slavin
SUPPORT THE SHOW FOR JUST $3/MONTH:
My Patreon is essentially an extension of my work. I'm going to keep doing this thing regardless, but I still would like to ask for your support to help me keep continuing with independent MAC football coverage. Patreon backers receive:
Detailed episode notes,

Access to a Patron-only channel within the MAC Football Blog Discord (join for free!),

Credits in all of the show's notes,

And other exclusive posts.
Funds through Patreon help the overall growth of the podcast, blog, and server. My most immediate goals are to use such funds to improve the podcast's audio quality and recording versatility with new equipment.
Link: https://www.patreon.com/alvaradoonmaction
SOCIAL PLUGS:
LISTEN TO MAC FOOTBALL POD VIA: